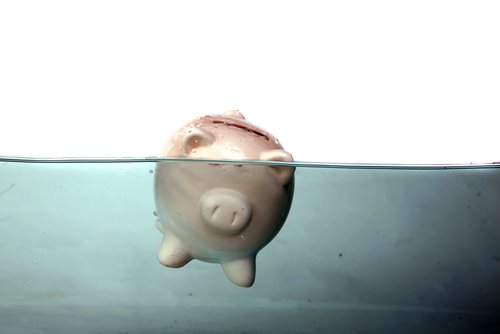 What is Debt Financing?
Debt Financing is a financial instrument that may be undertaken in contrast to debt consolidation, which is a process within which an individual or entity in possession of debt undergoes the agglomeration of the entirety of debt in possession of that individual into a single amassment of debt for which a single interest rate, as well as a single rate of repayment exists; conversely, the methodology of Debt Financing allows an individual to forego debt consolidation in exchange for the individual debtor to solicit funding and financing from external parties in order to stimulate their individual debt repayment:
However, the concept of Debt Financing may prove to be a challenging endeavor for individuals not well-versed in financial, commercial, and investment legality; upon undertaking Debt Financing from clients, executives, or trustees associated with the debtor
Both on an individual or commercial basis – the debtor will typically issue financial guarantees, financial notes promising repayment, bonds, or legal contracts ensuring that monies or assets furnished towards the Debt Financing endeavors undertaken by the debtor will be repaid
Debt Financing vs. Debt Liquidation
Although both debt financing and debt liquidation are similar in a variety of manners, the following are the differences between these 2 terms:
Debt Liquidity involves the financing of debt through the provision of liquid assets, stocks, or shares to investors and contributors providing monetary assistance and funding concerning the alleviation of individual debt in possession of a debtor; liquidity is defined as the inherent valuation of assets in the event that they were purchased or exchanged for cash
Debt Financing does not award individual contributors or individuals funding the alleviated of debts with liquid assets; in contrast, promissory notes and unsecured monetary notes are issued in the place of liquid assets with innate 'cash-in-hand- value
Debt Consolidation vs. Debt Financing
Debt Financing involves loans furnished by individual investors or private funding. In contrast, Debt Consolidation Loans are loans furnished by financial institutions – both private and Federal – to individuals in possession of a multitude of outstanding and unpaid debt in order to allow those individuals to undergo debt consolidation; debt consolidation is the process of amassing the entirety of one's debts into a single debt.
Debt Financing Legality and Further Assistance
Due to the fact that the nature of debt may not only range in the assessment of valuation, but also the innate origin of loans associated with the individual debtor, you are encouraged to consult with an attorney or legal professional specializing in the field of financial law; financial law addresses administrative policies and individual rights associated with all matters and affairs concerning the management of financial instruments including loans, monies, assets, investments, and Debt Financing:
In addition, you are encouraged to familiarize yourself with any and all legislation and statutes associated with the jurisdiction within which you reside; although Federal legislation concerning Debt Financing may be uniform on a national basis, individual States of the Union will vary with regard to applicable debt legality
Comments
comments