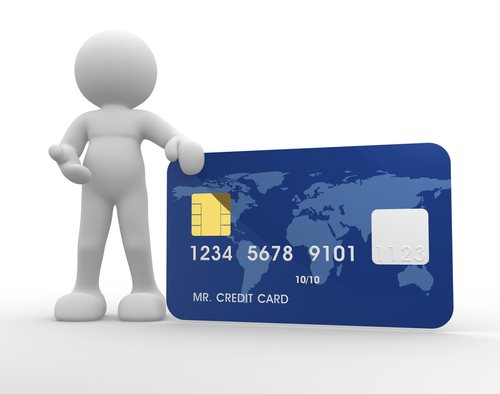 What is Credit Card Debt Management?
However, the general mention of a Credit Card Debt Management Program may be considered to be quite unspecified and indeterminate in nature; due to the fact that the varying nature of debt retains the potential to span the vast expanses of financial classification and identification, there does not exist a single type of Credit Card Debt Management Program applicable to the broad range of individual debtors – for instance, circumstances associated with individual consumer debtors are approached in vastly different methods than the circumstances of individual debtors in possession of defaulted mortgages or government loans:
However, the nature in which a Credit Card Debt Management Program is structured will typically require applicable methodology and strategy undertaken by individual debtors to conform to the classification of credit card debt, which may range from individual, private debtors to debtors existing within the realm of business and commercial endeavors
A Credit Card Debt Management Program considered to be the most beneficial strategy concerning the individual debtor or debtors includes a definitive plan of action furnished subsequent to the analysis and investigation of any and all debts associated with the debtor in question
Types of Credit Card Debt Management
The Following measures may be undertaken with regard to the alleviation and satisfaction of outstanding credit card debt belonging to individual debtors; these measures may be available to eligible debtors, ranging from private to commercial in nature:
Consolidation
Credit Card debt management through consolidation allows an individual debtor the opportunity to forego the itemization of various debts, which may have resulted in the furnishing of multiple repayments in conjunction with multiple – applicable – interest rates. In contrast, consolidated credit card debt management plans will undertake a single interest rate and required payment in lieu of multiple interest rates and required payments associated with each individual debt respectively.
Debt Settlement
Settlement-based credit card debt management plans are legal procedures within which individual debtors are granted the opportunity to relieve, adjust, or restructure their respective debt through the adjustment of the amount of credit card debt required for repayment; this adjustment is contingent on the arrival of an agreement of the settlement, which will be agreed upon by both the owner of the debt, as well as the debtor undertaking this type of credit car debt management plan.
Reassessing Your Credit Score with a Credit Card Debt Management Program
According to the gradient furnished by Fair, Isaacs, & Co. (FICO) credit ratings analysis, the following is applicable to individual credit ratings with regard to the terms and conditions listed concerning the standards and parameters of credit ratings; although the possession of credit card debt may seem daunting at first glance, repaying credit card debts will significantly increase your chances of both increasing and improving your credit rating:
Credit scores classified as 'excellent' will typically range from 850 (the maximum score) to 740
Credit scores classified as 'good' or 'very good' will typically range from 739 to 700
Credit scores classified as 'fair' or 'average' will typically range from 699 to 620
Credit scores classified as 'low' will typically range from 619 to 580
Credit scores classified as 'poor' will typically range from 579 to 300 (the minimum score)
Comments
comments