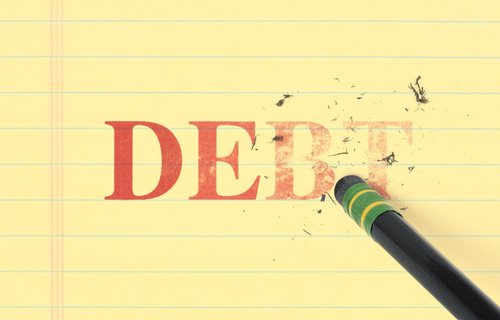 What is Debt Advice?
Debt Advice is a type of informational resource furnished in order to provide an individual in debt with strategies, systems, and programs that can be implemented in order to manage their respective debts; although the nature of debt advice is subject to variation with regard to the vast expanses of types of debts, sources of loans, and financial stasis, legitimate debt advice can serve as an advantage to an individual desiring to both free themselves of impending debt, as well as avoid bankruptcy. Yet, the general mention of Debt Advice may be considered to be both unspecified and broad with regard to its overarching applicability:
The development and furnishing of debt advice requires it to be specific to the individual debt in question in lieu of the varying nature of debt, which may span the vast expanses of any and all financial classifications and details
As a result, Debt Advice may include the structuring of debt consolidation programs, debt management plans, or contingency plans, which may include credit counseling or bankruptcy
Debt Advice and Associated Terminology
Within the realm of debt management and financial assessment concerning the terms and conditions of Debt Advice, the following legal and financial instruments are amongst the most commonly associated with the receipt of Debt Advice:
A Debt Management Plan is debt advice reflecting procedure undertaken by individual debtors – ranging from private to commercial in nature – in order to enact methodology fashion in order to rectify outstanding debt through repayment
Debt Financing allows an individual to forego debt consolidation in exchange for the individual debtor to solicit funding and financing from external parties in order to stimulate their individual debt repayment
Debt Consolidation are financial loans furnished by varying financial institutions – both private and Federal – to debtors in possession of a multitude of outstanding and unpaid debt in order to allow those individuals to undergo debt consolidation; debt consolidation is the process of amassing the entirety of one's debts into a single debt
Debt Advice and Legal Assistance
Due to the fact that the nature of debt may not only range in the assessment of valuation, but also the innate origin of loans associated with the individual debtor, you are encouraged to consult with an attorney or legal professional specializing in the field of financial law; financial law addresses administrative policies and individual rights associated with all matters and affairs concerning the management of financial instruments including loans, monies, assets, investments, and Debt Advice.
Furthermore, you are encouraged to familiarize yourself with any and all legislation and statutes associated with the jurisdiction within which you reside; although Federal legislation concerning Debt Advice may be uniform on a national basis, individual States of the Union will vary with regard to applicable debt legality:
Remember, Debt Advice should only be undertaken in the event that it has been furnished by legal and financial professionals in receipt and possession of valid accreditation and certification
Comments
comments